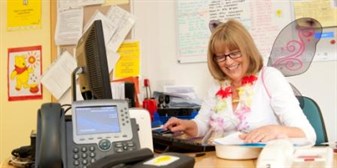 A ward is the place where you will stay while you are having treatment at hospital.
There are lots of different wards in the hospital; there is a list of them below. The ward you will be on will depend on the treatment you are having. Click on the ward to find out more.
Caterpillar Ward (E510) - Medical Ward
Penguin Ward (E602) - Surgical Ward
Dolphin Ward (E600) - Cardiac (Heart) Ward
Starlight Ward (E700) - Oncology (Cancer) Ward
Apollo 35 (E702) - Adolescent Ward
Meadow Ward (E519) - Day Surgery Ward
Lighthouse Ward (E406) - Renal/Urology Ward
The Observatory (E307) - Observation Ward

Sometimes you might need to move from one ward to another or stay on a different ward from the one you might expect.